Welcome to www.churchistrue.com.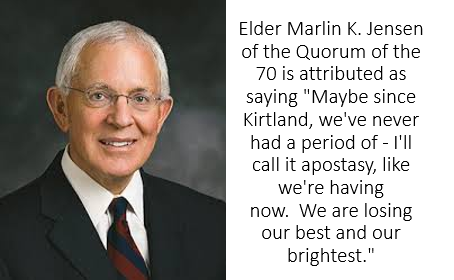 Many in the LDS church are discovering facts that are challenging their literal views of scripture and history and causing them to doubt their faith.  But there is more than one way to view religious truth.
Many faithful believers maintain a testimony despite challenges to the literal view.  This website is dedicated to promote a perspective that can allow those struggling with doubts in their literal testimonies to preserve their faith.  With this new paradigm, they can again with confidence say they know the church is true.
The general philosophy is explained:
Religious Paradigms–summary of the literal paradigm vs the metaphorical/sacramental paradigm
Symbology–we use symbols in Mormonism, but how far is too far?
The Narrative–a possible plausible view of the absolute truth of Mormonism
My Faith Journey–my personal story of loss of faith (in the literal paradigm) and restructuring into a vibrant faith in a metaphorical paradigm
Saving Faith–is the metaphorical paradigm inferior in terms of creating a powerful faith? 
The truth and beauty of the LDS church
LDS Truth–does the LDS church to have truth and beauty outside its historical truth claims?
Father in Heaven–the LDS view includes a doctrine of God that is personal and powerful
Christianity–faith in Jesus Christ is a basic foundation of a testimony of the LDS church
Big Tent–Mormonism is evolving as a big tent religion and poised for future improvements
Historical Challenges–my summary of the issues and alternative perspectives:
Purpose of the Historical Challenges Section
The Blog: