Adam Miller Life in Christ Before You Die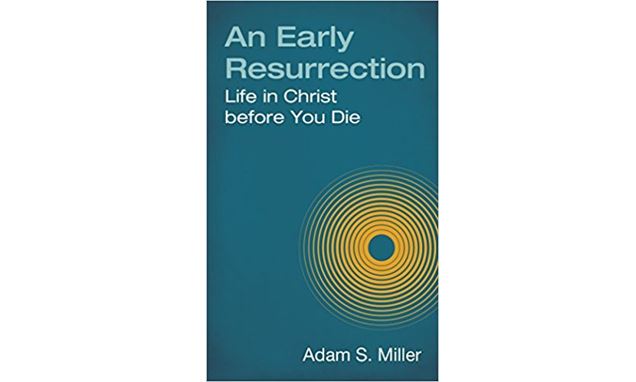 Adam Miller was at BYU previewing his book coming out this summer An Early Resurrection: Life in Christ Before You Die. They were selling advanced copies afterwards and they ran out right when I was next in line. Grrrr. Writ & Vision the book store on Center Street in Provo said they should have more copies in the next couple days.
I am the biggest Adam Miller fan, and I wasn't disappointed. Great presentation. I can't wait to read the book.
He referenced the advanced and early Christology in the Book of Mormon. This has been something our critics poke fun at us for, Miller said, but this is a brilliant aspect of the book.
Jarom 1:11
  11 Wherefore, the prophets, and the priests, and the teachers, did labor diligently, exhorting with all long-suffering the people to diligence; teaching the law of Moses, and the intent for which it was given; persuading them to look forward unto the Messiah, and believe in him to come as though he already was. And after this manner did they teach them.
The Nephite prophets were teaching the people to live and walk with Christ in the present. Believe him, follow him, walk with him, live with him, "as though he already was". The Nephite prophets challenge was to teach people not to think of Jesus as something in the future that applied to them at some later point in time. He was something for them in the here and now. We think of Christ as living a long time ago. Or that we will live with him sometime in the distant future. But the present is all we have. The present is where he wants to come to us and be with us. The present is where he wants us to be.