LDS Temple Changes for 2019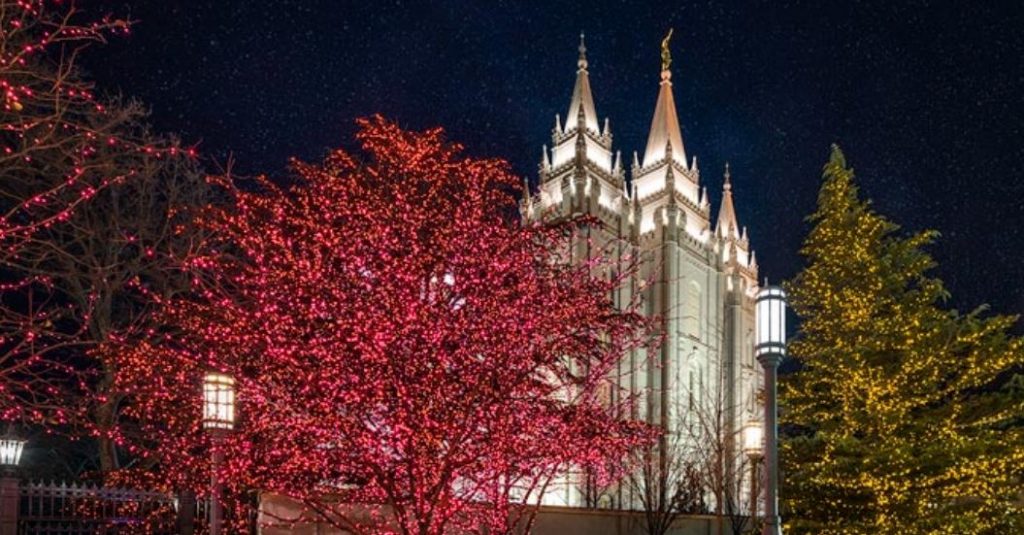 The new year brought new changes in LDS temple ceremonies, effective Jan 1, 2019. I have not been yet personally, so I am reporting this based on what I have read from reliable sources while avoiding talking about the changes directly, as LDS Church leaders requested.
I highly suggest you hear what LDS females are saying about these changes and the long back story behind them. A great article from Jana Reiss and Emily Jensen here. And another post here at BCC.
This post is going to be focused on a tangential issue, related to a recurring subject for me: change in the Church generally, revelation, how prophets work, religious fundamentalism, etc. On facebook yesterday, I posted this:
I'm happy to hear about the temple changes. They might seem like small changes, but for women who have suffered due to some of the inequality and apparent sexism of the language in the endowment ceremony, it's a big deal. This is a great example of "trickle up" revelation. The LDS Body of Christ spoke up in various forums over the years that this was hurtful. The prophet prayed to seek revelation about it and change was made.
I was somewhat surprised over the controversy among some traditional Mormons that this created. A couple comments for example:
Yeah, it's a good thing God has these little old men to advise Him how He should change things so people won't be offended. Trickle up revelation? Really? That's insane. Why would you even want to stay with an organization led by such a maleable God that He needs mortals to inspire HIM to inspire US?! Silly liberals. You aren't deep thinkers, are you?

I don't understand how you can believe in the restoration and agree with the temple changes. Joseph Smith wasn't much of a prophet if he didn't give us the right teachings or ceremonies.
I was attacked in a right wing LDS Facebook group for trying to hijack the Church from the prophet. If you're only loosely connected to Mormonism right now, don't judge us by those comments. My posts sometimes attract extremes on both sides. But this got me thinking about what a difficult job the LDS prophet and apostles have. Let's start with a few assumptions.
Change/revelation in the LDS Church is needed.
God doesn't micromanage the Church. Some change/revelation might happen in a very powerful, God-breathed sort of way, but that is the exception not the rule.
There is great strength and value in the LDS Body of Christ and the Church as a large organization is something Church leaders should and do take care to preserve.
Can we agree on those?
So, given this, how does the prophet act? First, when God does choose to micromanage the Church and give direct revelation, the prophet should follow, and the members should support it, no matter how popular it is. Next, absent of that kind of strong direction, the prophet probably should wisely take into consideration the opinion of the members of the church. This is the basis for the concept of "trickle up revelation".
I think most people are really happy about these temple changes. As a male who is a late comer to feminism, I hadn't really noticed how serious the problem was. But with the help of my daughters and others in the thoughtful Mormon community, I've come to understand how hurtful some of this language was. It's fantastic they're making it right. Seems like it's a no brainer. WHY DIDN'T YOU DO THIS 20 or 50 YEARS AGO?? Is the question on the mind of some people this week.
I have some real compassion for the brethren making these decisions when I think about it this way. This is a great church. Part of what makes it great are (*gulp* for all you Progressive Mormons) the conservative-literal-traditional Mormons that are the backbone of the Church. The brethren have to balance making the right change (which is usually progressive) without upsetting the traditional members. And not just upset them, politically, but more seriously upset them in a way that damages their testimonies and activity. The Church is trying to stop people from becoming dissatisfied on the liberal side to secularism and on the fundamentalistic side to the Denver Snuffers of the world.
This brings me back to a message I've been harping recently. If you want change in the Church, don't write letters to the General Authorities. Interact, discuss, converse, and attempt to influence your friends and family and fellow LDS who need to be educated to understand the importance of change in key areas. If you win enough of those, the ideas will trickle up.